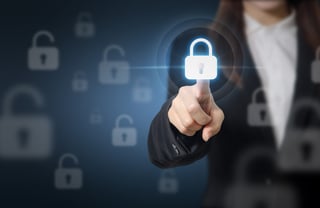 ---
Why are workplace security measures so important? Because it keeps employees, equipment, and goods secure and safe.
Every company needs to provide a secure workplace. Doing so will ultimately keep employees, equipment and goods secure and safe. Having the right security measures can deter burglars and prevent other unauthorized persons from entering the property without permission.
Knowing that your employees understand and know what security measures your company has put in place, is essential to imposing and maintaining security of the workplace. As a part of the employee safety training, they will need to know who to go to if they have any questions or doubts about a security procedure and what the company workplace security policy is and when it changes. This way when a security procedure is carried out, it is done correctly and the member of staff can feel safe about it.
Prior to developing security procedures for its workers, a company should assess the security hazards to ensure that the appropriate security hazards are being addressed. This step is a part of contingency planning. A contingency plan is a course of action designed to help an organization respond effectively to a significant future event or situation that may or may not happen. A contingency plan is sometimes referred to as "Plan B," because it can be also used as an alternative for action if expected results fail to materialize. Contingency planning will include assessing risk, identifying different scenarios that could arise, and maintaining the contingency plan.
Addressing workplace violence and lockdown procedures helps companies keep their workers safe and secure. In today's environment, no workplace is immune to the possibility of workplace violence. Employers have legal duty and/or a moral obligation to provide a safe workplace. To prevent loss of life and injuries and to limit financial losses and potential liability, employers should institute policies and procedures to prevent violence from occurring in their workplaces. These policies may include means to identify the potential for violence, procedures to prevent the occurrence of violence and, in the event prevention fails and an incident of violence occurs, plans to respond and mitigate further damage.
There are situations that require implementation of lockdown procedures. A lockdown of a building or group of buildings is an emergency procedure intended to secure and protect occupants who are in the proximity of an immediate threat. This procedure is used when it may be more dangerous to evacuate a building than stay inside. When determining whether a facility needs a lockdown procedure in place it is important to identify the risk factors:
Review any past occurrences at your facility and similar facilities.
Research neighboring facilities and their history of past occurrences.
The closer a facility is to schools, courthouses, military bases, and prisons can increase the chance of an emergency event taking place.
It's always best to consult your local authorities for their recommendations.
To implement lockdown procedures, the employer should:
Define the risks to their physical assets and workers;
Develop safe practices covering all of the risks;
Write the policies and communicate them to workers; and
Document and retain the training as a part of the worker's safety training records.
The final step is to test the procedures to ensure that workers understand what to do, that the written procedures truly address the situations at your company, and are effective to protect workers.
Learn more by taking our compliance training courses, Workplace Security Training - Securing your Workplace for Employee Safety:

Need help in writing your employee safety policy? Get an OSHA compliance consultant by contacting SafeLink Consulting.
Need help in meeting other compliance regulations? Contact SafeLink Consulting for assistance.
New online compliance courses are continually added! Get notification when new regulatory compliance training courses are added plus upcoming events by subscribing to our email news.

Learn more about what SafeLink Consulting can do to help your business with compliance services, including safety compliance to meet OSHA training requirements and quality system consulting to meet FDA compliance. Industries include:
Dental compliance for the

dental practice

and the

dental lab

-

workplace safety training,

infection control training and HIPAA training online, quality systems lab, manufacturing custom implant abutment,

gmp for

medical devices manufacturers

including

the dental lab,

and need for

510k consultants.
Beverage compliance for

brewery safety and cidery OSHA safety

- OSHA training requirements, quality system consulting and implementation of current good manufacturing practices for

beverage

manufacturers to ensure that your business is doing the best it can to provide products that are both healthy and safe for the public.

General industry

compliance - our OSHA compliance consultants and FDA compliance consultants are ready to assist you and your business.
---