Dental laboratory owners are asking what steps needs to be taken to resume operations and prepare the workplace for protection against COVID-19. Dental labs that were already complying with OSHA's Bloodborne Pathogen Standard should be practicing Standard Precautions for the protection against infectious agents, however, COVID-19 creates unique risks of exposure. Learn more in this online course: Best Safety Practices When Resuming Your Dental Lab Operations.
---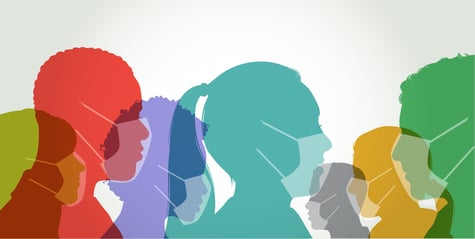 Best Safety Practices When Resuming Your Dental Lab Operations
This online course addresses how to mitigate the risks associated with COVID-19, how to assess the specific related hazards, and provide recommendations for dental laboratory owners to consider as they develop policies and procedures necessary to protect their employees and customers. At the end of this video are need-to-know questions and answers. CE credit provided: one NBC Regulatory Standard credit / one CE Broker - FL Board of Dentistry and Office of Dental Laboratories General credit.
COVID-19 Infection Control Training for the Dental Lab Employee
This course is designed for training dental laboratory employees on proper COVID-19 safety work practices. This course includes COVID-19 v. Bloodborne Pathogens, employee screening/return to work policies, exposure risks for employees, and infection control practices. Subtitles are in Spanish.
Get a customized, private Virtual Safety Training for your dental lab employees
---
OSHA is asking employers to develop an infectious disease preparedness and response plan that can help guide protective actions against COVID-19. This COVID-19 Safety Management Program provides one hour of consulting to help guide you on how to incorporate this planning into your health and safety program. The documentation that is provided is an Infectious Disease Preparedness and Response Plan that includes Return to Work Policy, Patient Screening Form, Employee Screening Form, Screening Policy for Employees, PPE Policy by task, Hazard Assessment, Levels of Exposure, Safety Actions for Resuming Your Dental Operations, and Resource Links. Also included is a template for a Respiratory Protection Program if you are requiring use of respirators. This Program includes the medical questionnaire, fit testing criteria, and evaluation of respiratory protection due to supply shortages.
Employers must assess the risks associated with COVID-19 exposure and then develop written policies and procedures specific to health and safety in the dental laboratory to avoid and reduce risks related to potential further business disruptions. Employees must be informed of these policies, therefore, a training session should be conducted and documented. It will then be up to the business owner and management to monitor closely the compliance with these safe practices. OSHA provides a Guidance on Preparing Workplaces for COVID-19 that can be extremely helpful to you. In this Guidance OSHA informs employers to focus on implementation of engineering, administrative, and work practice controls and use of personal protective equipment. OSHA also advises employers to prepare an infectious disease preparedness and response plan to help guide protective actions against COVID-19. If you already have this type of response program, you should add protection against COVID-19. Contact SafeLink for assistance with your COVID-19 Safety Management Program including templates and consulting with assistance in writing specific related policies.
Get a list of Safety Actions When Resuming Your Dental Lab Operations during COVID-19
COVID-19 Safety & Infection Control Guidance for the Dental Lab
Proper Removal of PPE for Infection Control
Need help in meeting other compliance regulations? Contact SafeLink Consulting for assistance. Learn more about a customized, safety manual for your lab.
Get notification when new regulatory compliance training courses are available plus upcoming news and events by subscribing to our email news.
Learn more about what SafeLink Consulting can do to help your business with compliance services, including safety compliance, to meet OSHA training requirements and quality system consulting to meet FDA compliance. Industries include:
---