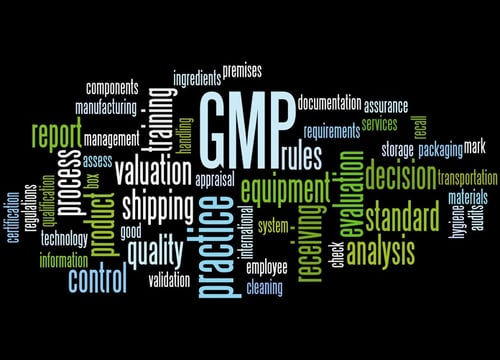 ---
What's the most important aspect of having a Quality System? Is it to meet FDA compliance on a certain product you manufacture or to have a Quality System that benefits your entire organization and business model?
Here's a fresh perspective. There's more to a quality system besides just being FDA compliant. Yes, being compliant is important, but improving your overall business practices can reap huge rewards. The benefits of a quality system are far beyond written manuals and procedures.
Let me ask you this, how many times have you been incident reactive to customer complaint issues? Instead of putting out fires, try to find long term solutions to prevent recurrence of complaints or remakes, which ultimately leads to your customers' satisfaction and saves you money. So, you say, how do I do this? Begin by shifting your focus from "compliance" to "good business practices". In doing so, you automatically become compliant, which is a great side benefit!
What exactly are Good Business Practices as it relates to a Quality System?
Good business practices are made up of a system of controls to reduce business risk. Your Quality System and Good Manufacturing Practices (GMPs) are a critical part of establishing controls to provide a consistent product or service. Learn more.
Why should my business do this?
The goal is to improve your overall business model for productivity, efficiency and profitability by minimizing errors. A well-structured quality system provides methods for determining the root cause of complaints and reducing reworks/remakes. Ultimately, it will improve your business. Take our online course, Using Your Lab Quality System to Reduce External and Internal Remakes, to learn more.
Watch Course Intro Video:
What can SafeLink Consulting do for my business?
We address your business needs whether they are a basic quality system or safety program to an expanded quality system to improve good business practices or comprehensive safety plan. We provide customized programs specific to your business model. SafeLink Consulting offers your business the whole package on quality systems, safety programs, patient security and chairside services plus compliance with FDA, OSHA & HIPAA. For over 25 years SafeLink has been helping the dental industry with compliance. Our staff, including CDT's and former lab owners, has over 100 years of combined experience in the dental environment. SafeLink also has Authorized OSHA Outreach Trainers on staff, DAMAS certification auditors, and third-party quality auditors on staff who are ASQ certified. Our clients also benefit from our broad experience with Quality System development for other medical device manufacturers. We also offer risk assessments, cloud-based data management programs, ISO registration and FDA 510k submission assistance. We are one of the premier FDA consulting firms in the dental industry assisting labs with medical device US import requirements. Our FDA compliance consultants are knowledgeable of the dental environment. Learn more about specific quality/FDA topics by taking any of our educational, online courses available 24/7 when it's convenient for you. Contact us to learn more.
How to Stay on Top of FDA Dental Regulations
Are you a manufacturer of dental devices? Need Quality System consulting or other dental compliance services?
Here's what SafeLink Consulting can do for you:
---