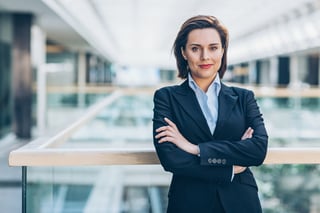 ---
Have you developed or are you in the process of developing a product that is regulated by the Food and Drug Administration (FDA)?
FDA is responsible for protecting the public health. It regulates the use of human and veterinary drugs, biological products, medical devices, our nation's food supply, cosmetics, and products that emit radiation. How do you know whether or not your new product requires clearance by FDA? If it does, then do you need FDA 510 k submission guidance?
There are some determinations that must be made depending in some cases on the classification of the device. FDA classifies medical devices into three classes. Class I devices are the least regulated and Class III the most regulated. The following will review some of the considerations that need to be taken prior to placing a regulated device on the market.
Premarket Notification FDA 510k
Prior to commercial distribution of a device, it must be determined if the device requires a Premarket Notification 510(k). A 510(k) must demonstrate that the device is substantially equivalent to one legally in commercial distribution in the U.S. The device cannot be commercially distributed until a letter of substantial equivalence is received from FDA authorizing its distribution. This is when you will need 510k submission guidance. The process is lengthy and it's critical that it be handled by experts. An incorrect or incomplete submission to FDA can delay the distribution of your product.
There are some exemptions from Premarket Notification 510(k) submission. Most Class I devices and some Class II devices are exempt from the Premarket Notification 510(k) submission. A list of exempt devices is located at FDA.gov - Medical Device Exemptions 510(k) and GMP Requirements.
Verification of Clearance
There are steps you should take to verify clearance of a classified product if you are a manufacturer or distributor of a classified device. The FDA website provides this information, however, you must know the name of the initial developer of the product and 510(k) submitter. The link to begin this search in FDA's database can be found at FDA.gov – 510(k) Premarket Notification . A part of due diligence when selecting a classified and regulated product for use is to verify that the product has been cleared by FDA for the intended use. In an FDA inspection, an organization may have to show the FDA investigator this documentation. Much better to have done this prior to an FDA visit than during an FDA visit. There's enough stress in an investigation so make your life easier by being prepared.
Get help by taking one of SafeLink's FDA training courses. The online course, 3 Ways Your Product Offerings Can Trigger FDA's Attention, explains the reasons for 510k submissions and how you can get FDA 510k submission guidance. Get CE credit too!
SafeLink Consulting's FDA compliance consultants can provide assistance in determining if your business model meets 510(k) requirement, FDA 510k submission, plus guidance on FDA registration, quality system consulting, and implementation of current good manufacturing practices - gmp for medical devices manufacturers including the dental lab, plus beverage manufacturers to ensure that your business is doing the best it can to provide products that are both healthy and safe for the public.
Visit our website for more information about what SafeLink Consulting can do to help your business with FDA compliance regulations. Let SafeLink Consulting be your FDA compliance consultants.
Get regulatory compliance training courses. SafeLInk Consulting offers live webinars or on demand online compliance courses.
---