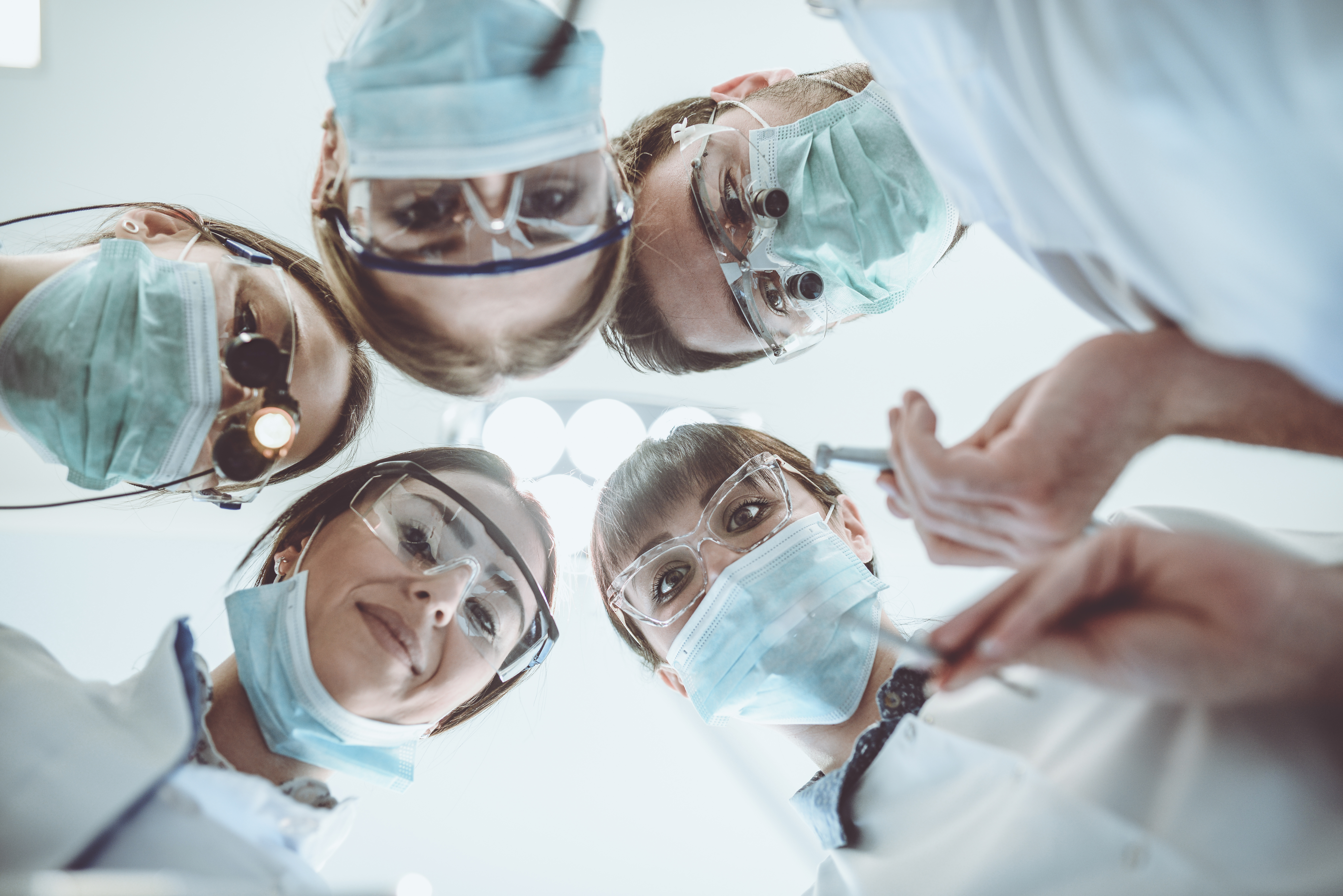 Get a Customized Program
Health & Safety Manual for Dental Practice or Dental Lab
Customized Turn-key Solution to Assist with OSHA Compliance
Don't settle for a generic health and safety manual that requires you to fill in the blanks. Many purchasers of this type of manual seem to open the box, unpack the manual, and then put it on the shelf. OSHA most likely would not accept that as an employer's written health and safety program.
A Customized Health & Safety Manual prepared by SafeLink Consulting assists your dental practice or dental laboratory in meeting OSHA's written documentation requirements and CDC guidelines. This dental safety manual includes the most up-to-date information available to aid in addressing health and safety hazards in the workplace for dental compliance. It also contains programs that are required by OSHA and applicable to dentistry. A SafeLink consultant reviews information provided by you and assists in completion of documents specific to your health and safety program.
Delivered as an electronic download;

Assists in meeting OSHA compliance;

Includes all federal and any state* OSHA required documentation plus tools to assist the business with their safety training program;

Includes one hour of consulting to assist in the safety manual preparation; and

Includes reminder notifications when regulatory updates/changes are needed to the manual.
Hardcopy Safety Manual Add-on includes:
All components of the electronic download as described above; plus
Hardcopy format prepared in a heavy-duty binder with color-printed, written program documents organized by tab dividers.
Free shipping within the continental U.S. ground service.
*State Plan Add-on includes:
Due to the complexity of state-specific plans for California, Michigan, Minnesota, and Washington there is an additional preparation fee.
UQ System - Secure Cloud-based Safety Program Maintenance:
The most efficient way to maintain your Health & Safety manual.
Easily manage your safety manual online and get automatic regulatory updates to meet applicable federal and state OSHA Right-to-Know requirements.
Offers better document organization, increases efficiency, reduces paper, eliminates misplaced paper manuals, links policies, procedures and forms.
Learn more about How to Achieve OSHA Compliance for your Dental Practice or OSHA Compliance for the Dental Laboratory.
Contact Us
Schedule a meeting with us to learn more or call sales direct at 470-533-2581 or visit www.safelinkconsulting.com. SafeLink Consulting assists clients across the U.S. and worldwide with safety programs and quality systems. Why SafeLink Consulting? Learn more.