LMT Magazine will hold its Lab Day East 2019 event October 12, 2019 in Philadelphia, PA at the Pennsylvania Convention Center. SafeLink Consulting to present an OSHA & FDA Regulations Update 2019 course for the dental laboratory. Register Now! Come learn about the most cited OSHA Standards for Dental Labs and the 2019 increased penalties. Also learn more about the latest information on Recordkeeping requirements, electronic injury tracking, Respirable Silica Standard, Beryllium Standard, Musculoskeletal Disorders and related work comp claims.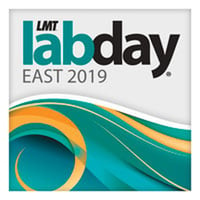 LMT LAB DAY East is the largest event for the dental laboratory on the East Coast. Join Lab Management Today for this 20th annual LMT LAB DAY East for a full day of education and exhibits!
Mary Borg-Bartlett, President of SafeLink Consulting, will present the following course twice on Saturday. Save time and money by pre-registering now! The course is approved for 1 Documented Regulatory Standards credit.
Saturday, October 12, 2019
OSHA & FDA Regulations Update 2019
Mary Borg-Bartlett presents the latest information on employee safety and OSHA compliance, including infection control. Also, get the latest updates from FDA regarding regulations affecting dental laboratories.
Course times: 12:15 - 1:15 or 1:30 - 2:30 pm Register Now
Pre-registration recommended to save time & money; however, walk-ins will be accepted. Learn more about this LMT course.
More about the Presenter: Mary Borg-Bartlett, President of Safelink Consulting, is recognized in the dental laboratory industry for her knowledge and sharing of methods to comply with OSHA standards and FDA Quality System Regulations requirements. She is a regulatory compliance consultant, authorized trainer under OSHA's Outreach program and DAMAS certification auditor.
10 Tips for Safely Using Bleach
Dental Compliance - Preventing Unnecessary Liabilities
OSHA - Top 5 Safety Compliance Issues for Due Diligence
OSHA - Improve Your Safety Program Through Your Incident Investigation Procedure