LMT Magazine will hold its Lab Day Chicago 2019 event February 21 - 23, 2019. SafeLink Consulting to present an OSHA safety course and two FDA regulatory training courses for the dental laboratory.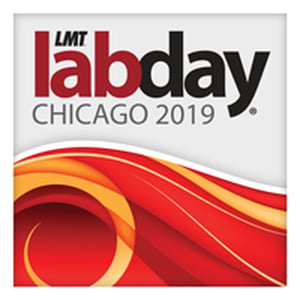 LMT LAB DAY Chicago is the largest event for the dental laboratory in America. Join Lab Management Today for this 35th annual LMT LAB DAY Chicago for three full days of education and two full days of exhibits!
Gary Morgan, CDT, CQA / ASQ, Vice President of SafeLink Consulting, will present these courses Friday and Saturday. Save time and money by pre-registering now! Each course is approved for 1 Documented Regulatory Standards credit.
Friday, February 22, 2019
1:30 - 2:30 pm: Evaluating the Effectiveness of Your Safety Program
Gary Morgan, CDT, CQA / ASQ, discusses how to evaluate your safety program to validate what works and what needs improvement. He covers steps to assess and identify opportunities for advancement, determine adjustments needed, monitor how well the program performs because of the adjustments and reap the rewards for your business. Register Now
3:30 - 4:30 pm: Measuring the Value of a Quality System
Learn the value of a quality system that goes beyond compliance. Quality management should be about customer satisfaction and continuous improvement. Gary Morgan, CDT, CQA / ASQ, covers how a lab should measure the effectiveness of a quality system and how the benefit of an effective quality system is a reduction in complaints and remakes. Register Now
Saturday, February 23, 2019 3:30
7:30 - 8:30 am: FDA Regulations Related to Incorporation of Digital Technologies
The more dental labs integrate technology into manufacturing, the more important it is to understand the way FDA approaches regulating these activities. This program will focus on regulations which affect implementing CAD/CAM in the lab, the materials, processes, and software used, and 510(k) and registration requirements. The requirements for a compliant quality system will be discussed. Speaker: Gary Morgan, CDT, CQA / ASQ. Register Now
1:30 - 2:30 pm: Measuring the Value of a Quality System
Learn the value of a quality system that goes beyond compliance. Quality management should be about customer satisfaction and continuous improvement. Gary Morgan, CDT, CQA / ASQ, covers how a lab should measure the effectiveness of a quality system and how the benefit of an effective quality system is a reduction in complaints and remakes. Register Now
3:30 - 4:30 pm: Evaluating the Effectiveness of Your Safety Program
Gary Morgan, CDT, CQA / ASQ, discusses how to evaluate your safety program to validate what works and what needs improvement. He covers steps to assess and identify opportunities for advancement, determine adjustments needed, monitor how well the program performs because of the adjustments and reap the rewards for your business. Register Now