LMT Magazine will hold its Lab Day Chicago 2018 event February 23rd & 24th. SafeLink Consulting to present two OSHA courses and two FDA courses.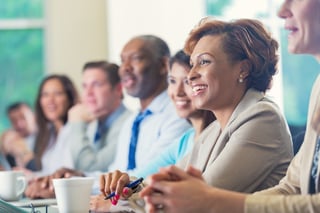 LMT LAB DAY Chicago is the largest int'l gathering of the dental laboratory community in North America. Lab Management Today holds this annual event in Chicago with over 200+ exhibitors, 3,000+ attendees from 58 countries, with two full days of educational seminars presented by the dental lab industry's top 175 educators.
Mary Borg-Bartlett, President of SafeLink Consulting and Gary Morgan, CDT, ASQ CQA, Vice President of SafeLink Consulting, will present four courses Friday and Saturday. Pre-registration is recommended.
From Infectious Disease Outbreaks to Workplace Security - Are You Prepared?
As an employee, you want to know that your employer is prepared to protect you in the event of emergency situations. Employers must ensure they have a safety plan in place to meet OSHA requirements. This seminar will address situations from infectious disease outbreaks to workplace security.
Preparing For An FDA Inspection
2017 was one of the most active years for FDA inspection of dental labs. Find out what occurred in FDA written inquiries and actual FDA onsite investigations in dental labs. Learn how a Quality System is viewed from an inspection perspective, plus review the importance of a Quality System.


Save time and money by pre-registering now!
View other upcoming SafeLink Consulting Events