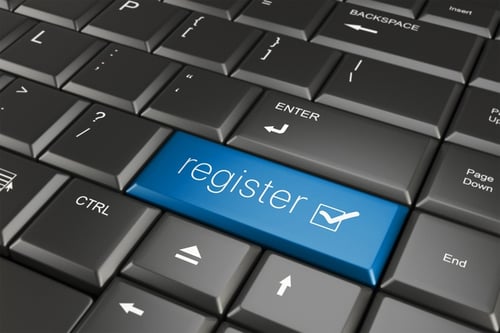 ---
For those establishments that are registered with FDA it is time for your 2020 FDA registration renewal.
The renewal period begins October 1 and ends December 31st of each year and every registered establishment is required to pay the renewal fee. FDA has announced that the fee for 2020 will be $5,236.00 an increase of $352.00 from 2019. Learn more.
In order to make the renewal process go smoothly, it is best to start getting everything in order as early as possible and don't procrastinate until the last minute and then have something go wrong.
Here are a few tips that can make the process quick and relatively painless;
Locate the user names and passwords for the Medical Device User Fee website and the FDA Universal Registration and Listing System (FURLS). They are not the same!
If you cannot locate them, you can get them reset. The earlier the better!
Log into the FURLS system and review all of the company information to ensure that it is correct. Update if necessary.
Make sure the official correspondent information is accurate, especially the email address. FDA communicates by email, so the renewal reminder will be sent to this email address.
If you do not receive this notice soon after Oct 1, then check spam or junk mail folders.
You do not have to receive the email in order to proceed with the renewal however, remember FDA may send other notifications to this email address, so ensure that it is correct.
Don't wait until the last day to renew. Once the renewal payment is made it can take 2 -3 days to receive the Payment Confirmation Number that will allow the renewal to be completed in the FURLS website.
Credit card payments and electronic checks are processed much faster than mailing a payment.
How to Stay on Top of FDA Dental Regulations
Dental labs can learn more by taking the online course, Dental Lab FDA Registration Made Easy.
Watch Course Intro Video:
What can SafeLink Consulting do for my business?
We address your business needs whether they are a basic quality system to meet FDA compliance or an expanded quality system to improve good business practices. We provide customized programs specific to your business model. SafeLink Consulting offers your business the whole package on quality systems, safety programs, patient security and chairside services plus compliance with FDA, OSHA & HIPAA. For over 25 years SafeLink has been helping the dental industry with compliance. Our staff, including CDT's and former lab owners, has over 100 years of combined experience in the dental environment. SafeLink also has Authorized OSHA Outreach Trainers on staff, DAMAS certification auditors, and third-party quality auditors on staff who are ASQ certified. Our clients also benefit from our broad experience with Quality System development for other medical device manufacturers. We also offer risk assessments, cloud-based data management programs, ISO registration and FDA 510k submission assistance. We are one of the premier FDA consulting firms in the dental industry assisting labs with medical device US import requirements. Our FDA compliance consultants are knowledgeable of the dental environment. Learn more about specific quality/FDA topics by taking any of our educational, online courses available 24/7 when it's convenient for you. Contact us to learn more.
Are you a manufacturer of dental devices? Need Quality System consulting or other dental compliance services?
Here's what SafeLink Consulting can do for you:
---