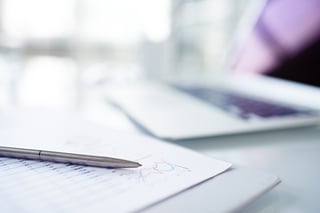 ---
OSHA proposes to amend its recordkeeping regulation. Read on to learn more about how this may affect your business.
To comply with the OSHA electronic recordkeeping rule all covered employers should have submitted the information from their 2016 Form 300A by December 31, 2017. OSHA has already begun accepting the 2017 Form 300A summary information on its Injury Tracking Application (ITA) page. Employers can now begin to electronically report their Calendar Year (CY) 2017 Form 300A data to OSHA. All covered establishments must submit the information by July 1, 2018. Employers can view their submitted CY 2016 Form 300A summary information, but they cannot edit or submit additional 2016 data on this website.
Currently covered establishments are only required to provide their 2017 Form 300A summary data. OSHA is not accepting Form 300 and 301 information at this time. OSHA has announced that it will issue a notice of proposed rulemaking (NPRM) to reconsider, revise, or remove provisions of the "Improve Tracking of Workplace Injuries and Illnesses" final rule, including the collection of the Forms 300/301 data. The Agency is currently drafting that NPRM and will seek comment on those provisions. This stated intent was formalized through the Agency's publication of a rulemaking Agency Agenda item. The item notes that:
OSHA proposes to amend its recordkeeping regulation to remove the requirement to electronically submit to OSHA information form the OSHA Form 300 (Log of Work-Related Injuries and Illnesses) and OSHA Form 301 (Injury and Illness Incident Report) for establishments with 250 or more employees which are required to routinely keep injury and illness records. Under the proposed rule, these establishments would be required to electronically submit only information from the OSHA Form 300A (Summary of Work-Related Injuries and Illnesses). In addition, OSHA seeks comment on the costs and benefits of adding the Employer Identification Number (EIN) to the data collection to increase the likelihood that the Bureau of Labor Statistics (BLS) would be able to match OSHA-collected data to BLS Survey of Occupational Injury and Illness (SOII) data and potentially reduce the burden on employers who are required to report injury and illness data both to OSHA (for the electronic OSHA recordkeeping requirement) and to BLS (for SOII).
Assuming these changes are made, employers would only be required to submit the information from their OSHA Form 300A.
As a reminder, beginning February 1st employers must post their OSHA Form 300A ( Summary of Work-Related Injuries and Illnesses). The completed summary must remain posted through April 30, 2018. If you have any questions or need OSHA recordkeeping training please contact SafeLink Consulting or visit our website to learn more about how we can help your business.
Learn more about the OSHA recordkeeping rule by taking our compliance training courses. The course titled, Implementing the OSHA Recordkeeping Requirements, details the revisions to the requirements for reporting work-related fatality, injury, and illness information to OSHA, how to distinguish a recordable/reportable event, and how to properly complete the required documentation.

Need help in writing your employee safety policy? Get an OSHA compliance consultant.
Learn more about other safety topics:
Top Five Safety Compliance Issues All Businesses Should Know
Need help in meeting other compliance regulations? Contact SafeLink Consulting for assistance.
New online compliance courses are continually added! Get notification when new regulatory compliance training courses are added plus upcoming events by subscribing to our email news.

Learn more about what SafeLink Consulting can do to help your business with compliance services, including safety complianceto meet OSHA training requirements and quality system consulting to meet FDA compliance. Industries include:
---